Cloth nappies vs disposable nappies
It's a decision every new mama-to-be faces, but when I read the absolutely shocking facts released by Sustainability Victoria, that 3.75 million nappies are used each day in Australia and New Zealand, I felt like I couldn't consciously choose disposables knowing the impact on the environment. Did you know one cup of cruise oil is used to make each disposable nappy and that it takes up, they are used as landfill and that it takes up to 150 years for the typical disposable nappy to break down? Even the biodegradable disposable nappies take decades to break down, so  I knew I had to make a choice that sat well with my life's philosophy and do my part in protecting the planet for my son's future. I decided to research my options. The initial outlay to purchase cloth nappies is more than disposable but the benefits in the long run far outweigh any cost.
The evolution of the cloth nappy
Nappies have come a long way since the early days when parents used animal skins or moss (thank goodness). Even the humble cloth nappy has evolved from when my sisters and I were little babies. For many years they were large squares of linen or cotton that were folded in a particular way and then pinned in place. One had to be an expert to make them stay in place and they required soaking in buckets before washing and then took up the entire clothesline.

Now when it comes to cloth nappies you have choices! I've done the research so if you're a mama-to-be trying to decide which nappies are best, I've done the research for you. These are my top two picks:
Hippybottomus
Winner of the Australian Mother & Baby Cloth Nappy of the Year
How could you not want to buy these simply based on the name alone? This is a straight-forward nappy and easily adjustable for newborns to toddlers so one size fits most. Because they are pocket nappies, there's not a lot of folding involved which means they're easier to put on. I will be getting the Baby Daddy to practice on a few soft toys so he's skilled before our little peanut arrives. They seem very practical because the inner lining is quick-drying. They're also designed to reduce irritation. There's a range of super cute colours and patterns to choose from and Hippybottomus also have swim nappies and training pants. Of course, they're Australian made and so when you purchase them you're supporting a local business.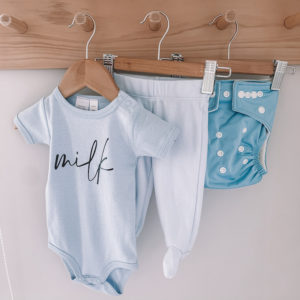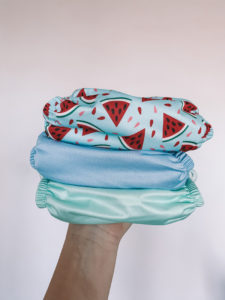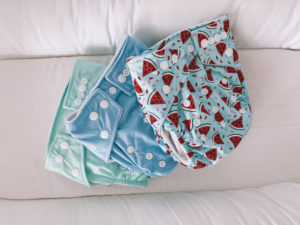 Baby Beehinds
When it comes to an amazing range of cloth nappies, Baby Beehinds has it all. There are trial packs for mama with a variety of styles so you can see what kind of cloth nappy style you prefer, each of them with different features. Whether it's the newborn all-in-one which is designed to fit your baby in all the right places with layers of super absorbent bamboo or the hemp fitted, certified organic nappies, the prices are very affordable. There are night nappies and a huge range of accessories like gorgeous wool covers to keep bubs cool at night (essential during the warm Queensland summers). The colours are gorgeous and even match my website and nursery colours. (Don't judge me, you know how excited I get when are things are matchy-matchy). I really like the feel and they look like they're easy to put on so hubby will be able to do the changes in the middle of the night. The newborn range is so cute, just looking at them makes my ovaries flip flop!