The best natural sleeping aid 
By Elisha Fiorentino

Did you know that according to studies conducted by Pampers, Australian babies are the most sleep-deprived in the world? And that 50% of toddlers between aged 1-2 years old are surviving on only 8 hours a night? Lack of sleep can have a huge impact on mood and mental health. If quality sleep is what your baby or toddler needs, then Social Mama has a sleeping aid you're going to want to order today.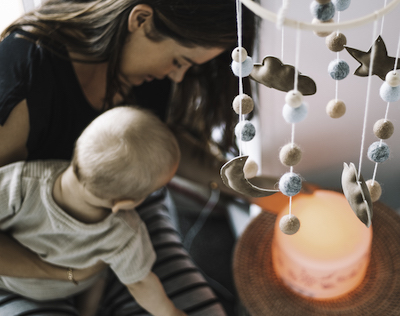 Glow dreaming is the natural sleeping aid your family has been missing! Elisha Fiorentino first discovered Glow Dreaming when she was a sleep-deprived mother and desperate to find a way to ensure her baby got quality sleep. Living in a busy apartment building in the heart of Surfers Paradise, there was often a lot of background noise—fire engines, sirens, party revellers. After a lot of research, Elisha found Glow Dreaming. It was an instant hit and since then many mums that are part of the Social Mama community have gone on to purchase it and found it to be the sleep lifesaver they were looking for.

The Fiorentino family have been using Glow Dreaming for more than a year now. Leo's grown into a curious toddler and has to be involved in every aspect, particularly if there are family and friends around or Mum and Dad are having alone time watching TV. Thankfully, Glow Dreaming acts as a noise canceller and bocks out any of the background noise.

Let's have a look at the features of Glow Dreaming and what they do.

LED Light
The team at Glow Dreaming have used technology from some of the brightest minds in the galaxy—NASA. The LED is designed to stimulate melatonin, which is the hormone that helps you sleep. It's designed to help your baby/toddler (and it can even work for adults!) get into a natural circadian rhythm and establish good sleeping habits. It's also perfect for those who want a night light and provides enough glow so you can check on your baby during the night if necessary without turning on lights, and you don't get complaints about it being 'too dark' or 'too scary' when they're old. Bonus benefit: it illuminates the room enough to avoid trip hazards or stepping on stray lego bricks.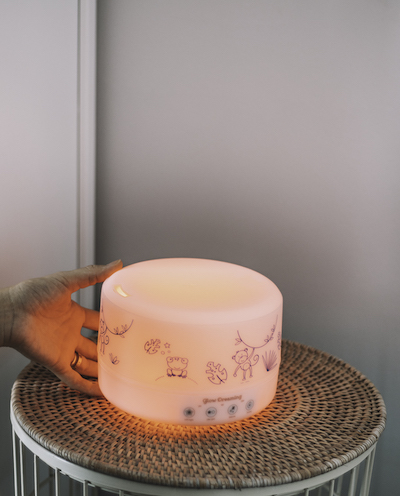 Pink noise
You have the ability to turn this off or on. Glow Dreaming uses pink noise which acts as a noise canceller, but it also is designed to enhance the brain's deep sleep patterns which help with memory. You can alter the volume to suit the age of your bubs.
Cool mist
This feature is amazing! This technology helps ease breathing, prevent snoring, helps prevent the spread of airborne viruses and it can be set using a timer. You can add essential oils called Glow Lullaby which is scientifically proven to enhance sleep.
To watch the youtube video on Elisha's review of Glow Dreaming Click here

Glow Dreaming stands behind its product with a 60-day sleep guarantee. So if you're not happy, you'll get your money back. Conditions apply.
Use link or code ELISHA10 and receive $10 off any glow dreaming bundle