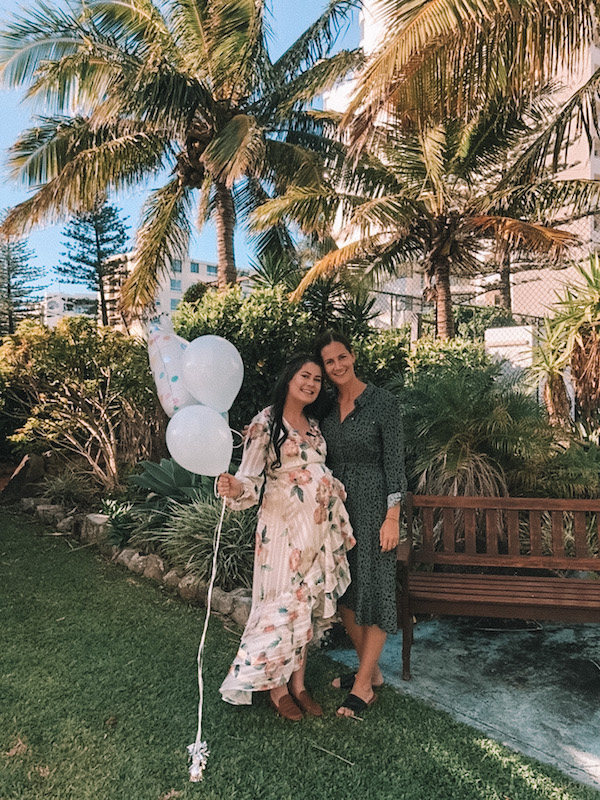 Surprise!! 2020 has been full of surprises and so when coronavirus swept across the global, I basically resigned myself to the fact a baby shower was simply not part of God's plans for my life—despite the dreaming of all the cute, designer outfits and beautiful toys my friends would shower me with when we celebrated my the impending arrival of my son. (My son…saying those words still sounds so surreal).
I'd come to terms with the fact that large gatherings were not part of my foreseeable future and there was nothing I could do to change it, so I was more than happy to have a little lunch with my immediate family. 
I couldn't believe my eyes when I walked into the room to see all the welcoming faces of my friends. I was so surprised, they are lucky I didn't go into labour on the spot. Now that would have made for an interesting baby shower!

My sneaky, beautiful sister and mum had been secretly organising everything behind my back and I didn't have a clue. If I haven't already said thank you a hundred times, I will say it again—honestly, it was the BEST surprise and I feel so blessed to have you in my life.

One of the highlights of the baby shower and such a thoughtful idea was a book that everyone who attend handwrote a note for when he is older. Such a gorgeous idea, so when I'm sleep-deprived and he won't stop crying, I'm going to re-read from this book to him. It will take pride of place in the nursery on the bookshelf full, ready for night time reads when he won't sleep. 
No baby shower is complete without the traditional games. We played Don't say the word 'Baby' Everyone starts with three clothes pegs and if you hear them utter the word Baby, you can steal their peg. Whoever has the most pegs at the end wins.

We also played Who knows the Mumma the best? My girlfriend Cassi won that one,  It was so much fun.

Last, but certainly not least was How big is Mumma's tummy. Everyone had to cut string to see who's string came the closest to the actual size. Some guesses were simply darn right offensive with their guesses making me look like some harpooned sea elephant. While others didn't even get close (to those of you who cut their strings far too short, you will eternally be my best friends).

The food was amazing!! Scones, homemade mini quiche and sandwiches, cake and, of course, a donut wall! So much deliciousness. (Those who were at my wedding will remember the donut cake – there seems to be a recurring theme here)
The food was amazing!! Scones, homemade mini queue and sandwiches, cake and, of course, a donut wall! So much deliciousness.


Sometimes the smallest things take up the most room in your heart and even though you may think that coming to my surprise baby shower isn't too much of a sacrifice, it certainly made my day. You're all very special to me and thank you for coming. And thank you for all the messages and gifts now that Leo has arrived!