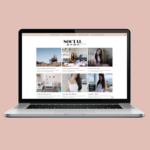 Reach untapped potential audiences by exposing your products and services to an actively engaged group of new mums keen to be educated on all things baby, maternity and parenthood. There are three options available
1) Guest post where you provide the blog and the article is posted on Social Mama with your imagery
2) Our experienced writers can craft a blog based on the information you've provided with basic editing and grammar check to ensure it reads correctly
3) You send us the product or allow us to use your service, we will write about the experience and provide our own images and artwork.
Instagram Features on @socialmama_blog - $200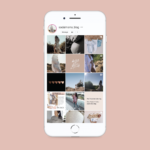 Combining creativity with professional images, video and/or drone footage, your brand plants seeds and grows when it reaches an actively engaged audience of new mums, mums-to-be, aunties, sisters, glam-mas and more when you hire Social Mama as an Instagram influencer. With an ever-growing community of decision-makers, watch as your products and services start to bear fruit.
A combination of both 'Blog Posts' and 'Instagram Features' gives you the ability to maximize the exposure of your product or service to a larger audience across all platforms.